Starting with Genesis version 9.13 and Food Processor 10.14 you can deactivate the client. This is done inside of the client, so if the computer has died or you cannot access the application you cannot deactivate that installation.
To deactivate open the application, then go to Help>About Genesis (Or About the Food Processor).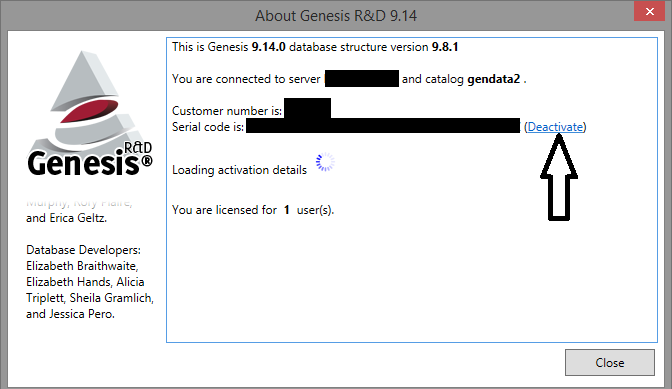 Now click on the "Deactivate" button. The deactivate button will be replaced with "(Not Activated)". Now you can close this window and close the application and the activation will be released for this install of your program. If you close that window and try to use the application, or if you re-open the application, it will reactivate.
For the future we are looking into a way to deactivate client installs remotely, that way you can deactivate a client install that is not accessible, but that is still in development with no timetable on release.