This will install Genesis and the database as a stand alone setup. This setup style is restricted to one user accessing the database at a time.
Note: If you do not have .NET 4.6.2 installed you may be required to restart your computer. 
1. Run the downloaded installation file.
2. Agree to the License Terms and Conditions and click "Next".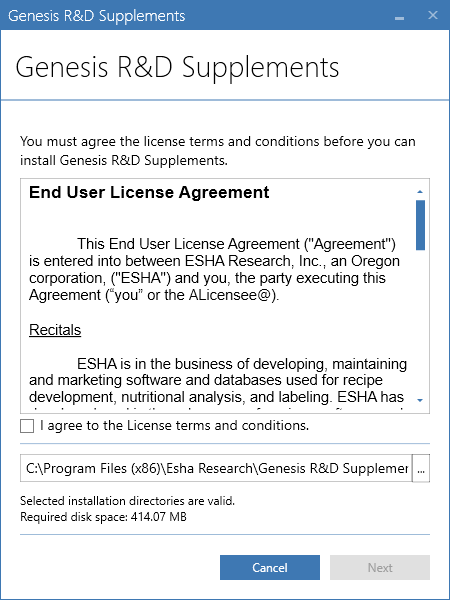 3. Enter in your Customer Number and Serial Code.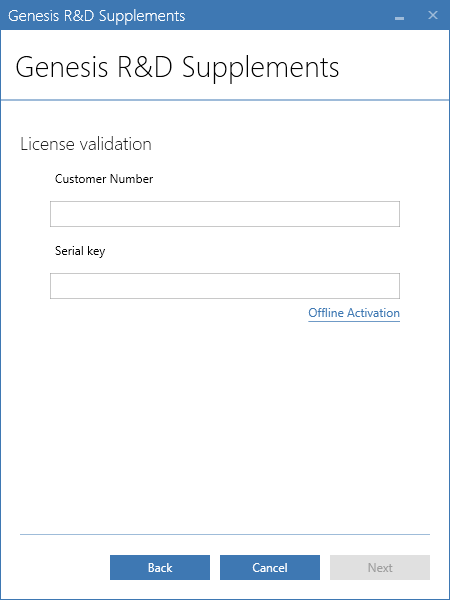 4.Select the connection you would like to make. The default will install SQL Server Localdb 2012 and attached the database to it. This is for a stand alone installation on a single computer. Leave the defaults and click "Install"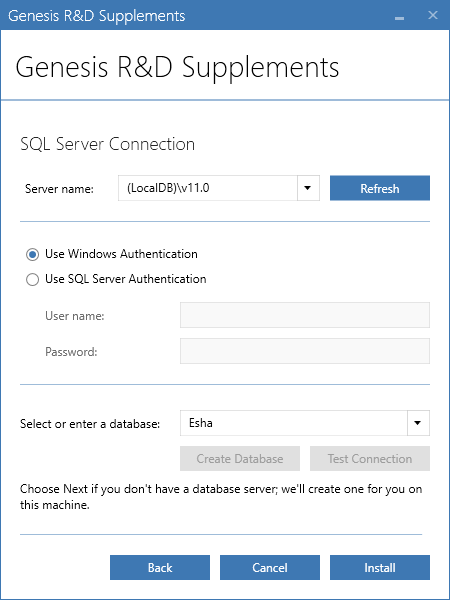 5. Installation is complete. Genesis Supplements will launch when you click "Close" if you choose.