This will install the Genesis Supplements client to connect to a shared server hosted database.
If you have not set up Genesis Supplements on your server yet, follow this guide to do so.
If you have not yet granted access to each Domain User who will run Genesis Supplements, follow this guide to do so.
Note: If you do not have .NET 4.6.2 installed you may be required to restart your computer. 
1. Run the downloaded installation file.
2. Agree to the License Terms and Conditions and click "Next".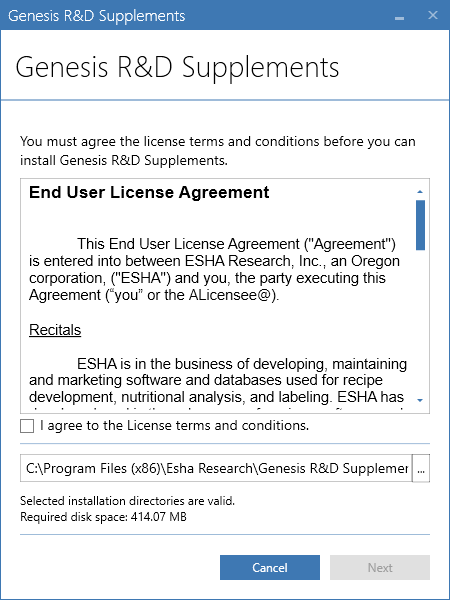 3. Enter in your Customer Number and Serial Code.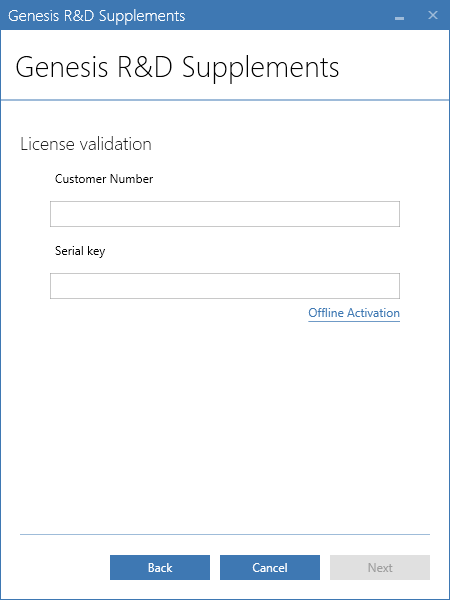 4.Select the connection you would like to make. Select your Server Name and Database that are already set up (see bullets above). Click on "Test Connection" to confirm that you can connect to the database and then click on "Install".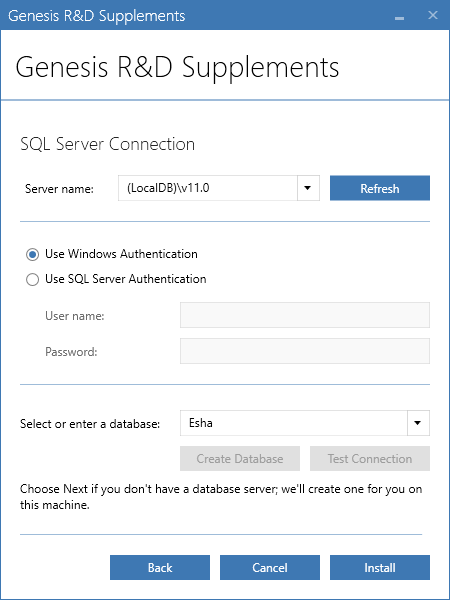 5. Installation is complete. Genesis Supplements will launch when you click "Close" if you choose.